Hey y'all. Here we are firmly in the month of June and every cross stitcher knows what that means. It means its time to start stitching our holiday presents. So, to give y'all a head start on a really spectacular present, I'm giving you the first part of a Christmas themed game board. I am so happy with how this piece is developing. The designs that will go in each square will also be appropriate for ornaments.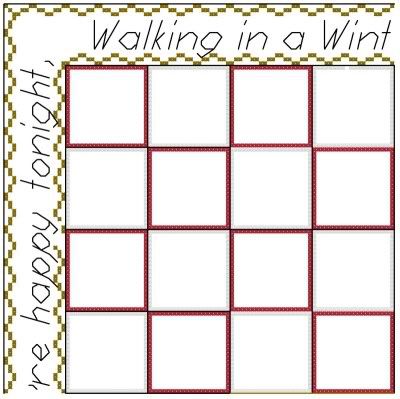 To download in PDF format, click here
To download as a Word Document, click here
This is precisely 1/4 of the game board. If you stitch this design on 28 ct fabric (over 2), it will be big enough to actually play on. The entire design measures 190 x 190 stitches and will cover approximately 14 sq inches of fabric. To give yourself a 3 inch border for framing, buy a 20 in by 20 in piece of fabric. Also, you will want to stitch this on evenweave or linen as there is some over 1 stitching.
Come back soon to download the next part of this gameboard.